Post graduate education for acupuncturists and herbal practitioners
We are proud to be the only school in Scandinavia with authorisation from China to offer this unique post graduate education in Classical herbal formulas
Videreuddannelse for akupunktører og urtemedicinere
Vi er stolte af, at være den eneste skole i Skandinavien med tilladelse fra Kina til at udbyde denne enestående videreuddannelse i klassisk urtebehandling
Master Class i urter strækker sig over 10 weekender
Lær 100 klassiske urteopskrifter fra de kendte klassikere i kinesisk urteterapi: Shang Han Lun og Jin Gui Yao Lue.
Du får undervisning i de patologiske mekanismer samt i tilhørende pulsog tungediagnose, så du let kan bruge de urteopskrifter du lærer på uddannelsen.
Uddannelsen starter i 2022
Hvem kan deltage
Deltagere bør have grundlæggende kendskab til enkelt-urter. Kontakt venligst skolen for at høre mere om adgangskravene til denne uddannelse.
Master Class er for maksimum 18 akupunktører / urtemedicinere med minimum 2 års klinisk erfaring.
Underviser: Dr. Li Jie.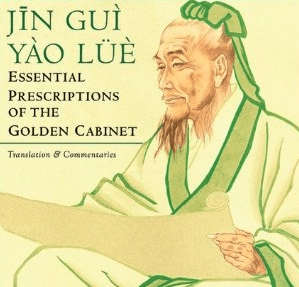 The Master Class in classical herbal formulas extends over 10 weekends
Learn 100 classic herbal formulas from the well-known books of classical Chinese herbal therapy: Shang Han Lun and Jin Gui Yao Lue.
You will be taught the pathological mechanisms as well as the associated pulse and tongue diagnosis, so you can easily use the herbal formulas you learn in your clinical practice.
Education starts in 2022
It will be possible to visit China for clinical practice after the end of this Masterclass.
Who can participate
Students should have studied individual herbs prior to joining this class. Please contact the school if you have any questions regarding requirements to participate.
The master class is for a maximum of 18 acupuncturists / herbal practitioners with a minimum of 2 years of clinical experience.
Dr. Li Jie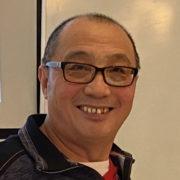 Classes are taught in English by Dr. Li Jie Read more about Dr. Li Jie.
Next class starts in the fall of 2022
10 weekends over 24 months:
Price for all 10 weekends
6666,- euro / 49.900,- dkr.
The price includes all teaching classes, all the slides presented, all clinical supervision and breakfast, coffee and tea.
Deposit and payment
671,- euro / 5.000,- dkr. to be paid when you sign up. The deposit is not returned in case you stop during the education. Rest of the amount is paid in 6 monthly payments from when the class begins.
To sign up or ask questions please press the sign up button below.