Treating Trauma
& understanding the PTSD Healing Process
2 day seminar with Tzafrir Nachmani
The Troubled Shen 
All practitioners will probably meet at least a few trauma-suffering patients in their professional life. Unfortunately, there will probably be many more than just a few. 
Sometimes the trauma will be overt and obvious. At other times the patient might suppress the trauma or deny its having a major role in his/her life. In this case the practitioner might fail to sense its existence and misdiagnose the medical problem. 
The body, however, cannot lie or hide. When one knows the language of trauma, one can recognize it and assist in its healing.
Treating trauma has huge potential for healing; on the other hand, even the most devoted but unskilled practitioner can unintentionally cause damage or aggravate the trauma.
The seminar will delve into the depths of trauma, how to recognize its existence and work with post-traumatic stress disorder.
Emotions – The Power Behind Health and Sickness
From the moment we are born into this world we are in an endless interaction with people around us. It is a delicate balance between revealing and expressing our emotions to hiding and suppressing them; between our need to be an independent individual and the desire to be a part of society. 
We might call the extreme of our emotional pattern personality disorders and schizophrenia. But nevertheless, beneath every disorder we might find an imbalance of emotions that caused it.  
In Chinese medicine we talk about the connection between body, soul and emotion. But we must sincerely ask ourselves: do we know enough about the soul-emotion level or do we focus to much on the physical level? How can we truly understand this connection between our physical body and our emotions? How can one work with suppressed and repressed emotions? How can one enable the soul to express an emotion it never learned to recognize?
In this seminar we will delve in to a range of emotions (a hint – more that 7), we will discuss all these questions and we will learn to work with them on both the needle and the human interaction level. 
Published article
Tzafrir's article entitled "Acupuncture Treatment of Substance Induced Psychosis, Addiction and Pain" was published by Beijing University of Chinese Medicine.
You can read the article here
Tzafrir Nachmani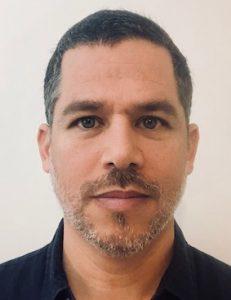 Tzafrir Nachmani is a Chinese medicine practitioner at the Izun Institute for Addiction and Mental Illness in Israel. This unique institute successfully integrates multiple therapeutic modalities, with the purpose of treating severe mental conditions (such as psychosis, bi-polar disorder, PTSD etc.) and various addictions.
During his years of practicing Chinese medicine Tzafrir has treated patients and conditions that are rarely seen in an ordinary clinic and has developed a novel way of understanding and approaching these conditions.
Tzafrir Nachmani graduated from East & West College for Classical Chinese Medicine in Tel Aviv, Israel. He is trained in 5-element acupuncture, herbal medicine, stems and branches, and trauma-oriented focusing.
Date
Nye kurser i 2021
Price
2.900,- kr. incl. teaching materials, coffee and tea.
2.500,- kr. for former students of København & Aarhus Akupunkturskole