Qi gong seminar with Peter Deadman
Two days of Taichi shibashi qigong
Qi gong seminar with Peter Deadman
Moving Qi is transformational and encourages personal development and consciousness of your body, mind and spirit and thereby your general state of health
This seminar is open to everybody who is interested in personal well being and you can participate regardless of language and professional background.
At the seminar you will receive all hand outs and a link to Peter´s Youtube channel, so you can always look at the exercises again and get back to practising your Qi gong.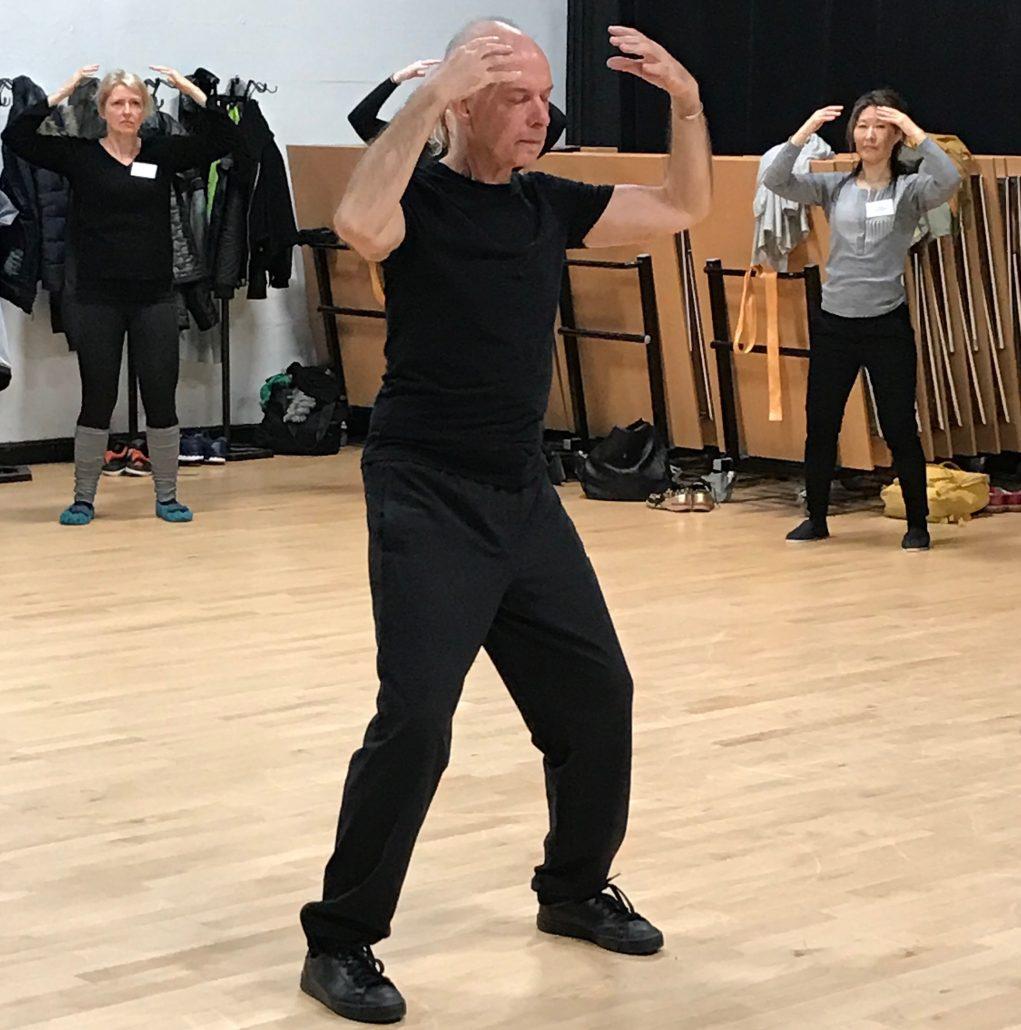 TAICHI QIGONG
Taichi qigong embodies all the key principles of qigong:
integrating posture/movement with breath and mental absorption to cultivate the 'qigong state'
body alignment
sinking and rooting to the ground (earth)
ascending and opening to the sky (heaven)
moving from the energetic centre of the body (the dantian in the lower abdomen)
integrating the whole body into every movement
co-ordinating movement with the breath
There are many different styles of Chinese qigong but what most have in common is working with – and integrating – the body, mind and breath.
In taichi qigong we work with the body by developing strength and flexibility, good balance, connectedness and body alignment. We particularly develop leg and core strength while keeping the upper body soft ("lower body like a mountain, upper body like a cloud").
In taichi qigong we work with the mind by mental relaxation, mindfulness, body awareness and the ability to be fully present, absorbed in what we are doing, undistracted by thoughts of the past and future.
In taichi qigong we work with the breath by integrating the movements with slow, deep and even diaphragmatic breathing.
Through the combination of these three practices we may experience what is known as the 'qigong state' … a profound and enjoyable state of connectedness that will benefit physical, mental and emotional health.
Practise and have fun
Taichi qigong can be practised at any age and you do not have to be especially fit to learn and benefit from the practice (although this weekend course will require reasonable stamina). Practised regularly, taichi qigong will strengthen the body (especially the legs), improve physical and mental balance and core stability, calm the mind, bring deep inner joy, improve breathing capacity, and – like tai chi itself – offer a wide range of other possible health benefits.